Choosing Paper from Hahnemühle's Glossy FineArt Collection
April 18, 2018
While choosing a printer and finding a printing workflow were rather mundane, technical steps on the way into the world of printing, testing and selecting different types of fine art paper was much more emotional and fun. The feel, visible texture and finish of high-end paper contributes a lot to the joy of seeing and feeling your images as physical prints. Your choice of paper is not based on technical parameters, but more a matter of personal preferences. It is an extension and further artistic element of the photographic process and choosing the right paper complements and enhances the style and mood of your images.
If you are starting into printing, I would generally recommend to initially test and experiment a number of papers, but then finally limit your choice to between two and four papers. Focusing on a small number of papers for different purposes will allow you to get to know their property and handling well, and is also practical given the costs of building up a stock of paper.
Choosing Hahnemühle as Paper Manufacturer

There are numerous suppliers of fine art inkjet papers. Some of them like Hahnemühle or Canson have been in the business of making paper for hundreds of years, other like Moab are relatively newcomers. Also Canon and Epson provide their own fine art paper selection, which they get produced by third party manufacturers.

After buying my printer I quickly made the decision to only focus on Hahnemühle paper for multiple reasons. For one, testing all available paper from even a few manufacturers was simply not practical for me. Also I already had some experiences with Hahnemühle paper, since it is offered by most fine art print shops here in Austria. This would also allow me to easily get larger prints done at print shops, on the papers I also use at home. Choosing a well-established manufacturer like Hahnemühle guarantees a stable supply of the same types of paper over a longer period of time. Of course paper from Hahnemühle and similar manufacturers comes at a premium price, but since I only print relatively low volumes for my own use, I was willing to accept these costs.
Selecting Papers

Hahnemühle offers sample packs, which are a great and inexpensive way to try and test all of their papers. There are three different sample packs, the Glossy FineArt, the Matte FineArt Smooth and Matte FineArt Textured. Each of them is available in A4, A3+ or 8.5"x11" and contains two sheets of each of their paper that falls into the category of the sample pack.
My previous printing experience using print shops was almost exclusively with glossy or luster paper. My black and white images usually make full use of the available tonal range, and I felt the deeper blacks and higher perceived contrast that glossy papers offer suits them better. In my eyes prints on glossy paper also resemble more what I see on the screen, so for me as a beginner they were easier to work with. For these reasons I wanted to focus on glossy papers first and bought two Glossy FineArt sample packs in A4, which gave me four sheets of each of their glossy paper. For matte paper I for now decided to settle on Hahnemühle's Photo Rag 308 paper, without having tested any of their alternatives. This seems to be their most widely used matte paper, and should be perfect for collecting first experiences with such papers. However, I plan to get their matte sample packs at some point in the future and test all their other options.
To test the papers I chose the following five images from my portrait and travel portfolio: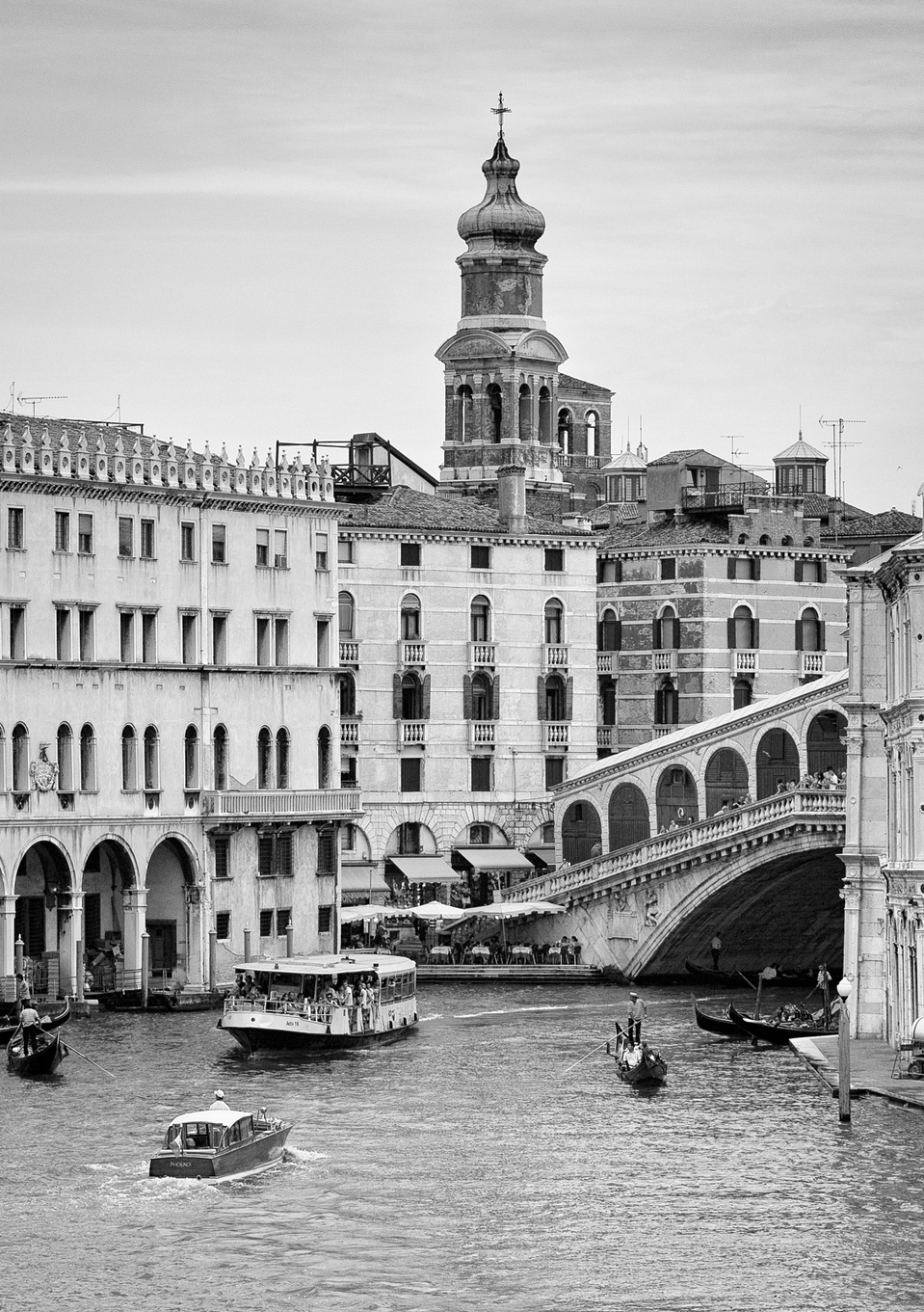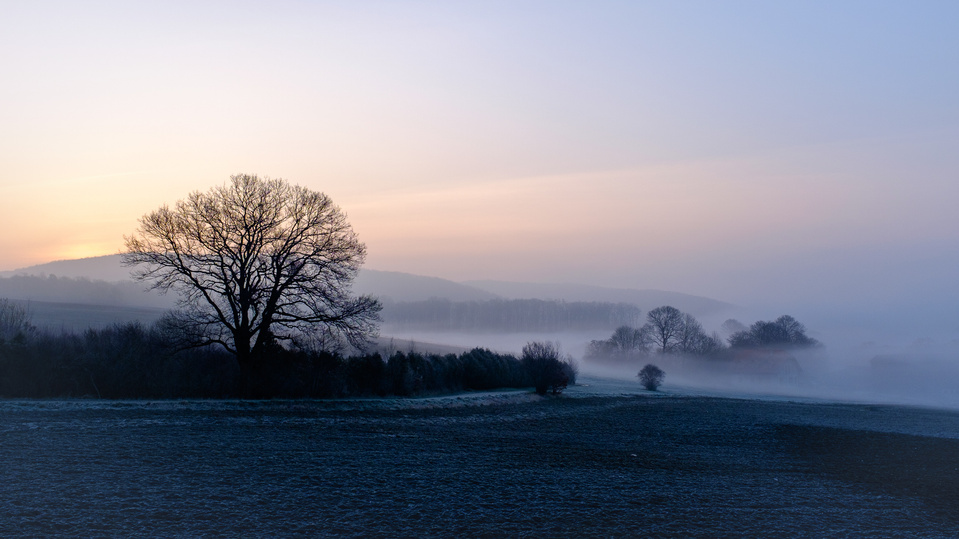 In the next sections I'll first describe my impression of all of Hahnemühle's glossy papers and then which ones I choose to use on a regular basis.

Hahnemühle's Glossy FineArt Papers

The following characteristics are the main differentiators between Hahnemühle's glossy papers, and are key to decide which paper fits best for your images.

Material: the Photo Rag papers are made of cotton-based fibres, the FineArt papers and the Baryta FB are made of wood-based alpha-cellulose fibres. The cotton-based papers will feel a bit softer and pleasing, at least in my perception, while the wood-based alpha-cellulose papers are more stiff. Actually within Hahnemühle's offering, the most obvious difference is the level of whiteness, since only the FineArt papers are offered in brighter tones (more on this in the next point). This is not an inherent property of the material, but simply the way Hahnemühle choose to process these papers.


Whiteness: the Photo Rag papers are all what Hahnemühle calls "white" or "natural white", meaning they contain none or only a low amount of optical brightening agents (OBAs) and have a warm, yellowish tone. The FineArt papers (with the exception of the FineArt Baryta Satin) and the Baryta FB are classified as "bright white" and thus have more OBAs and a colder, neutral tone. The differences are quite obvious when you put the blank sheets next to each other, but will become less noticeable once the surface is printed on. But still the paper's tone will be visible, especially in the brighter areas of the print, and thus can be used to underline the mood and feel of an image. It is also noteworthy that the OBAs will break down under UV light over time, so over the course of years also the brighter papers will turn into their natural state if not protected from UV light.


Finish: the papers come with a few different finishes and glossiness, with higher gloss offering deeper blacks and more contrast, but also having a more reflective surface. The high gloss papers are called Baryta, from the barium sulphate used in their finish. For the lower gloss papers, Hahnemühle uses different finishes called Satin (lowest gloss), Pearl or Baryta Satin (somewhere in the middle). I will note my subjective impressions of each finish when discussing the papers further below.


Texture: all papers in the Glossy FineArt category have a relatively smooth texture (when compared to the matte textured papers). However the reflective surface of the glossy papers enhances the visibility of the papers texture, especially when shining a light on the paper. When mounted under glass and viewed from some distance, the differences will be hardly noticeably, but you will see them when you hold the print in your hand. Again, I will note my subjective impressions when discussing each paper further below and also I have added some photos that show the texture of each paper.
I have on purpose left out the weight of the paper (specified in gsm - gram per square meter) since the papers all come in similar weights and the differences are for me not a key element in choosing one of the papers.

Below I have summarized my impression of each of the papers:
Here are the papers ranked by whiteness (brightest first). The percentage value is the whiteness as per Hahnemühle's technical specification.

Baryta FB (104%): from the visual impression, this is clearly the brightest paper, and by a higher margin than the only slight difference to the next two papers suggests.

FineArt Baryta (103%)
FineArt Pearl (105%): this one falls out of line, Hahnemühle rates it brighter than the Baryta FB, but in my perception it is clearly more in the range of the FineArt Baryta and less white than the Baryta FB.

FineArt Baryta Satin (92%)

Photo Rag Satin (92%)

Photo Rag Baryta (91%)
Photo Rag Pearl (89%)
Update Apr 18, 2019: below a ranking of the papers by maximum black. The black is specified as the "blackest" L*a*b value from the ICC profile that Hahnemühle provides for the paper for the Canon PRO-1000 printer. Lower values indicate a darker maximum black.
Baryta FB: L=2, a=0, b=0

FineArt Baryta: L=2, a=0, b=0

Photo Rag Baryta: L=3, a=0, b=0
FineArt Baryta Satin: L=3, a=0, b=1
FineArt Pearl: L=8, a=0, b=1
Photo Rag Pearl: L=10, a=0, b=2

Photo Rag Satin: L=16, a=0, b=0
And here are the papers sorted by glossiness:
High gloss: Baryta FB, FineArt Baryta and Photo Rag Baryt
Mid lustre: FineArt Pearl, FineArt Baryta Satin and Photo Rag Pearl
Subtle gloss: Photo Rag Satin
The images below show the texture and finish of each paper. The upper left corner shows some reflection and you can see how the different finishes react to it. All images have been set to the same white balance determined with a grey card, so you can also compare the tone of the paper. Use the icon in the lower right corner to show the name of the paper. They are ordered as in the list above.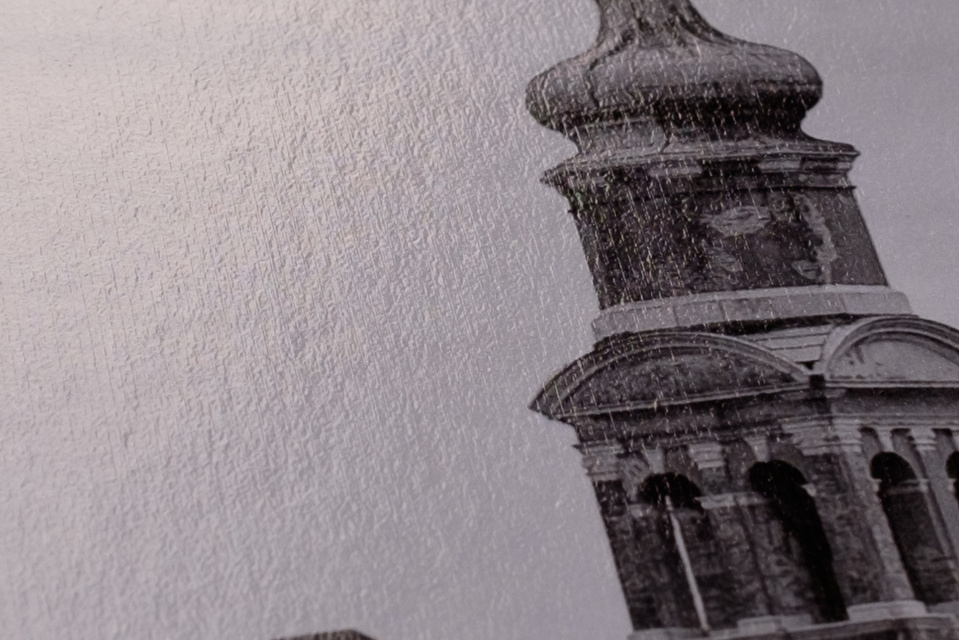 In the photos above, the texture is quite pronounced, due to the reflection and view from the side. Under normal conditions the texture is much less visible. The following images show a part of a scan of each paper.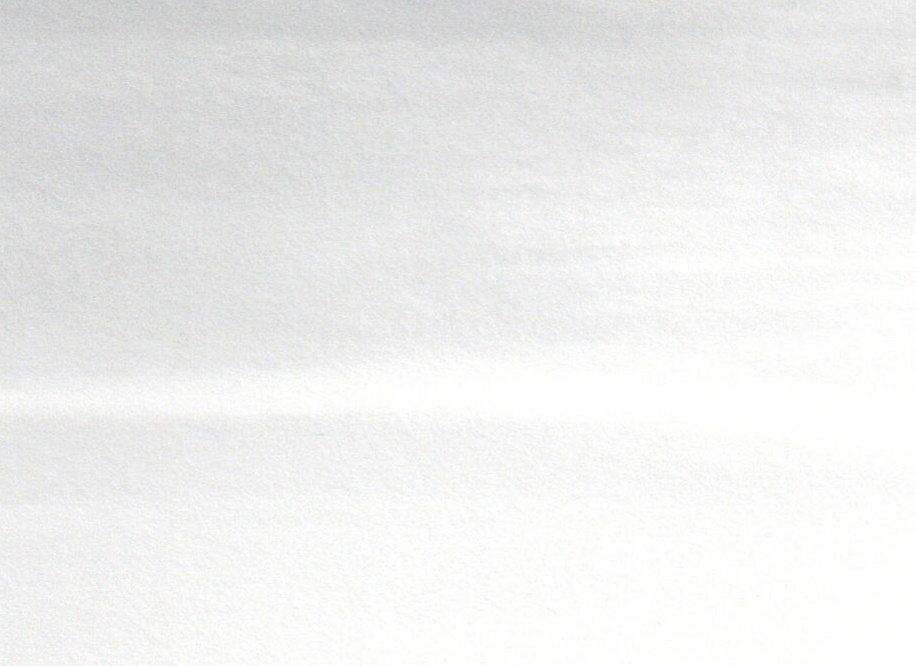 To give you an impression of the details, contrast and blacks provided by the papers, here the complete scans.

And finally, and another area of the scan with more detail and contrasts.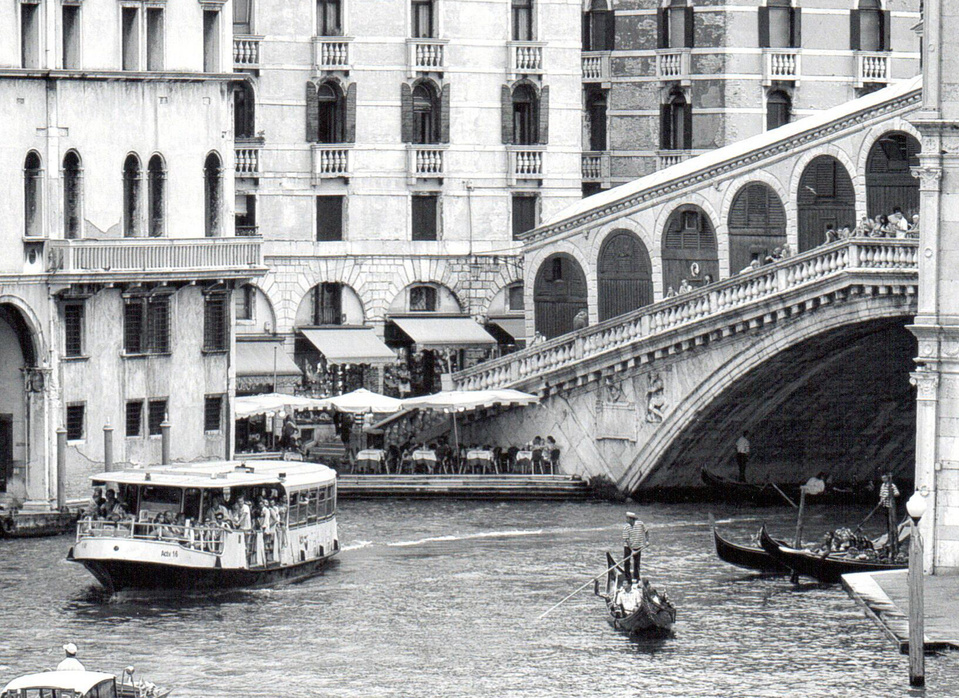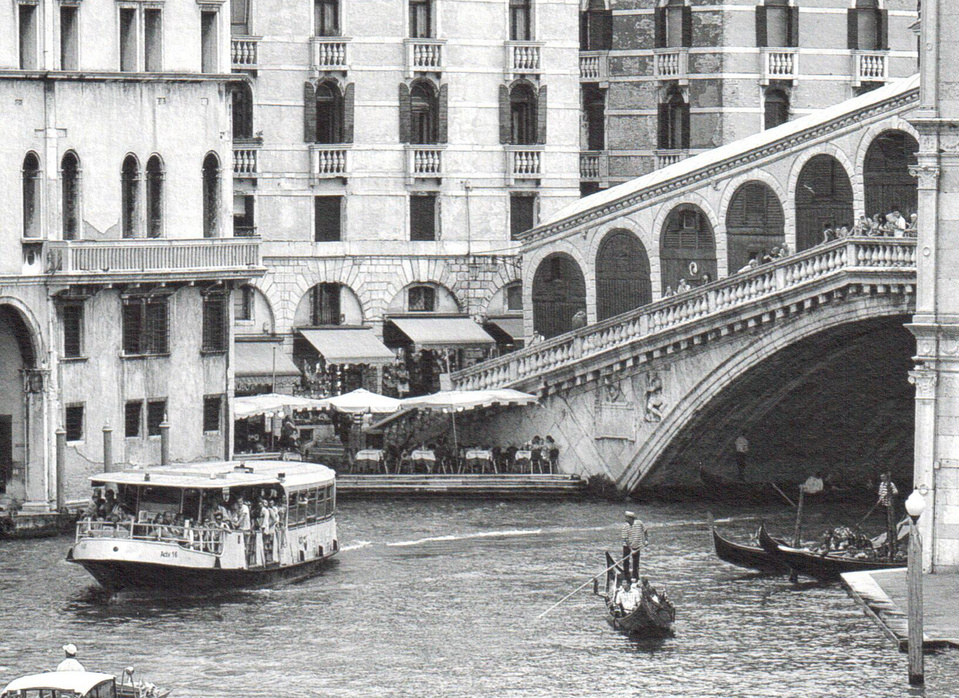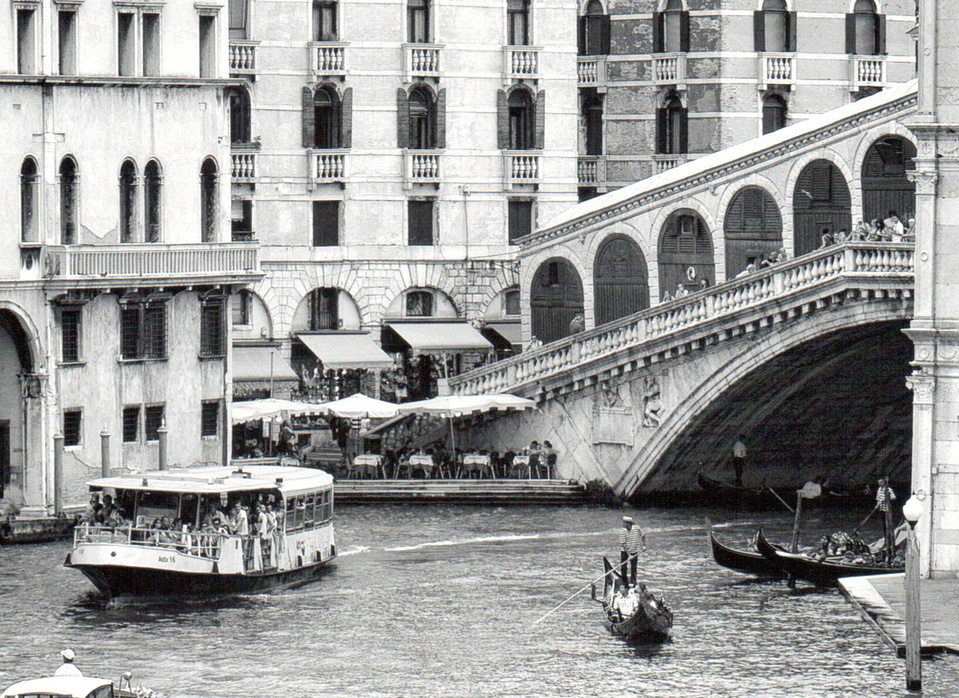 My Choice

For my personal stock I for now settled on Photo Rag Pearl and FineArt Baryta.
Photo Rag Pearl: this is my favorite paper and I use it for most of my printing. The warm tone complements my black and white work very well, and also color photos with muted and warm colors such as skin tones turn out great. The pearl-finish provides deep enough blacks and good contrast, without the obtrusiveness of the high-gloss Baryta papers. Also the texture of the paper strikes a good balance, it is visible and pleasing without dominating the print.


FineArt Baryta: I choose this one to complement the Photo Rag Pearl, as it has a quite different character. It works well for images with strong colors, images which contrast shall be emphasized and images that call for a more neutral paper tone.
Further I use the following two papers that are not part of the Glossy FineArt category:

Photo Rag: as mentioned earlier, I have chosen this paper to also have a matte paper in my portfolio. It has only a very low amount of OBAs and thus a warm tone. The texture is very subtle and less visible than with the glossy papers. Especially some black and white images benefit from the gentle, low contrast feeling this paper provides. For normal prints I use the 308 gsm variant (data sheet). For photo books I am just starting to use Photo Rag Duo (data sheet), which has the same properties but is printable on both side and available in a pre-scored and pre-punched version.


Photo Pearl: this paper is part of the more affordable Hahnemühle Photo range. With its bright white tone and resin coated finish it lacks the high-grade feel of the FineArt papers and in direct comparison cannot accommodate fine details as well as its pricier brothers. The paper is closer to what the average person expects from photo prints and I use it as inexpensive way for distributing snapshots among family and friends.
To illustrate which paper I'd choose for certain photos, here some samples. Click on the icon to show a description with my paper choice.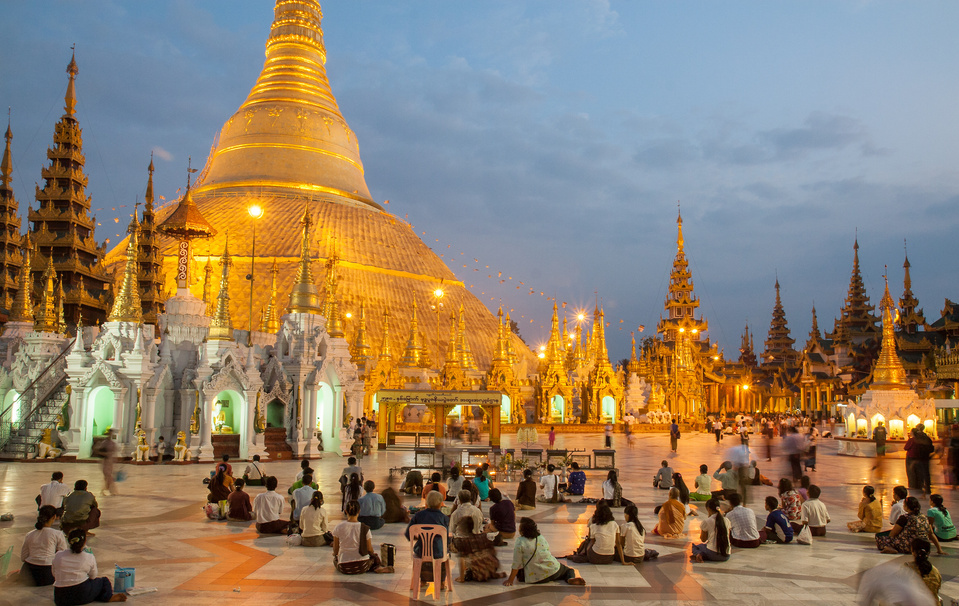 Final Words
I am quite happy with my current stock of paper, but still am very much looking forward to try and use different papers in the future. Specifically I'd like to look at the different matte options from Hahnemühle, maybe as project for a rainy day next autumn or winter. I hope some of the information provided in this article proves useful to you, and as always, am happy to hear from you with comments or questions.
All the best, Robert
Update Mar 29, 2022: it took longer than expected, but finally I have managed to do a review of the Hahnemühle Matte FineArt Textured Collection.